Locally focused. Nationally resourced. Internationally represented
We aim to deliver on our aspiration 'to position you to financially survive any insurable event' through:
maintaining local relationships with our clients,
leveraging our national and trans-Tasman influence with insurance companies to negotiate better deals and more coverage options,
providing you with the 24/7 support and experience of our dedicated national claims team, and
making the most of our global capability of industry-specific experts and offshore markets for your benefit.
For over 60 years Johns Lyng Group has focused on clients' needs first.  This has enabled us to become a market leader in the supply of specialist building and restoration services to the insurance industry.  Johns Lyng Group provides national consistency, financial strength, adaptable systems and people-focused delivery ensuring a great claim experience is delivered. Call our 24/7 Hotline on 1300 73 6000.
Allianz Australia Limited operates in Australia and New Zealand. We are one of Australia's largest general insurers, a leading private workers compensation insurer and, more recently, a life insurer. Having operated in Australia since 1914 the company became a wholly owned subsidiary of Allianz SE in 1998, and acquired TIO in January 2015 to help us further connect with the NT market. We deliver a wide range of personal, commercial and corporate insurance products and services and are proud to be of service to over 3 million policyholders and currently employ over 3,800 staff. We are pleased to continue to support the Northern Territory Insurance Conference and further strengthen our relationships with the broker community in NT.
TIO has provided local, personalised service for over 30 years across the Territory offering insurance products, managing MAC and Workers Compensation Claims, as well as promoting road safety. TIO understands that where we live is unique and our products and services are designed specifically for the needs of Territorians. TIO understands how important it is to support our industry in the Territory. As an employer, TIO strives to build leadership, capability and confidence in its workforce through a strong employee culture that looks to achieve success through its people.
GT Insurance provides insurance solutions for the transport, plant and equipment and commercial motor markets with a mission to deliver outstanding service.
IPAR is a leading provider of injury prevention, management and return to work services in Australia. Commencing operations in 2003, we now have over 320 team members working across 40 offices throughout Australia. Our local knowledge and large scale strength, substantial investment in quality, consistency and innovation, makes IPAR the perfect partner for agents, employers and workers.
The Medilaw Group is a network of local providers committed and focused on being the suppliers of choice for medico-legal solutions.  As an Australian network, customers benefit from national coverage whilst accommodating local market requirements.
The Medilaw Group alliances are Next Health, Medilaw and MindSense with the group looking to extend to include a small select group of local brands who meet the high standards established by the foundation businesses and are strategically positioned across Australia. The Medilaw Group will continue to look to strengthen their national coverage and build on the existing capabilities to meet your requirements. Determined to be your local partner, with a national network
The Steadfast Network is the largest general insurance broker network in Australia and New Zealand. It has 352 members primarily focused on small-to-medium enterprise clients, and generates over $4.5 billion of gross written premium. The Network was created 21 years ago by Steadfast Managing Director & CEO Robert Kelly, with an initial membership of 43 brokers and has grown continually since. Members of the Network receive improved market access and exclusive products and services to support them in delivering value to their clients.
Since 2003, Medico-Legal Reporting Services of Australia (MLRSA) has delivered a panel of Medical Specialists and Health Professionals in every state and territory of Australia. We provide independent qualified opinions and reports at the request of the legal profession, government, superannuation funds, workers compensation, insurers, self insurers, corporates and individuals.
Within the increasing medico-legal complexity, our services are structured around our expertise, innovative thinking, ease of access, tailored custom reporting, flexibility and the ability to build positive relationships.
With 16 years servicing Insurance Companies and Policy Holders, AJ Grant have become a national Building Repairer and Restorations company with 18 offices nationally, a team of 300+, a dedicated national Customer Service Team and utilising our custom designed and developed Claims Management software, BuildPRO, to provide competitive, reliable and quality services.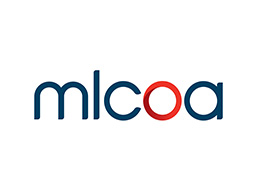 mlcoa is the largest provider of Independent Medical Specialist Opinion services in Australia, offering a best in class medical network of specialist providers covering up to 34 different specialities. mlcoa together with its enhanced system technologies delivers a wide range of medical evaluation and opinion products, advisory services, training and education programs, including customised solutions for both compensable and non-compensable health conditions.
"Finlaysons is a leading commercial law firm with offices in both Adelaide and Darwin. Our insurance and risk management practices have depth and expertise across all areas with a proven track record of sustained service. Our innovative approach to client service allows us to deliver relevant, commercially responsible and cost effective legal advice, in a timely manner."
eReports provides comprehensive and efficient online medico-legal reports across the nation. As the first company in Australia to offer a broad range of medico-legal services online, eReports remains at the forefront of the medico-legal sector with our unrivalled technology. eReports highly ambitious team is committed to delivering exceptional levels of service, exceeding client expectations and innovations in service delivery. Through ongoing development in every aspect of their business, eReports continues to build on their solid growth to maintain their position as the nation's most efficient and transparent provider of medico-legal reports and services.
National Insurance Brokers Association (NIBA)
NIBA is the national association for insurance brokers across Australia, we represent their interests and we are the voice of insurance brokers to the government, to regulators and to the broader community. We establish and promote professional standards for brokers and we also run a number of events including our national conference to bring brokers together so they can share, learn and grow and develop in their profession.